Fixed my DC18 last night and I've seen quite a few peeps asking for a write up so here's one to the best of my ability
Of course the normal disclaimer, do this at your own risk, I'm not liable for your mishaps
This is the reason your most likely here: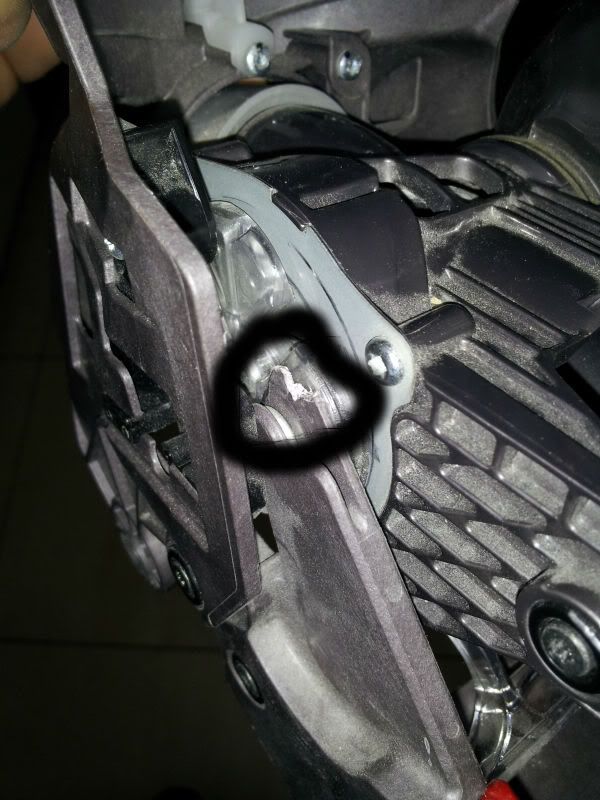 Tools you'll need:
Torx: T-25, T-10 or T-15(can't remember), philips and flat screw driver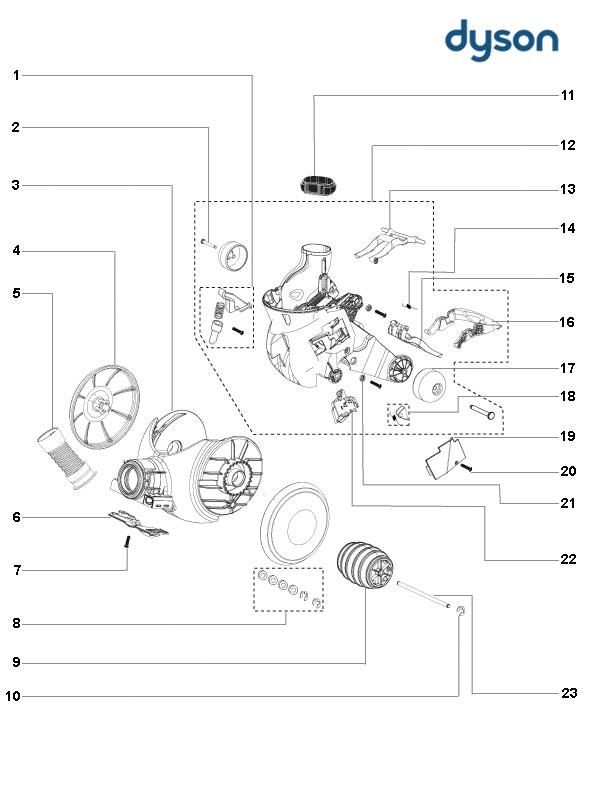 1. Remove the wheel caps by prying with your hands, it's a bit stubborn but give it a little force:
Part Number 4 from diagram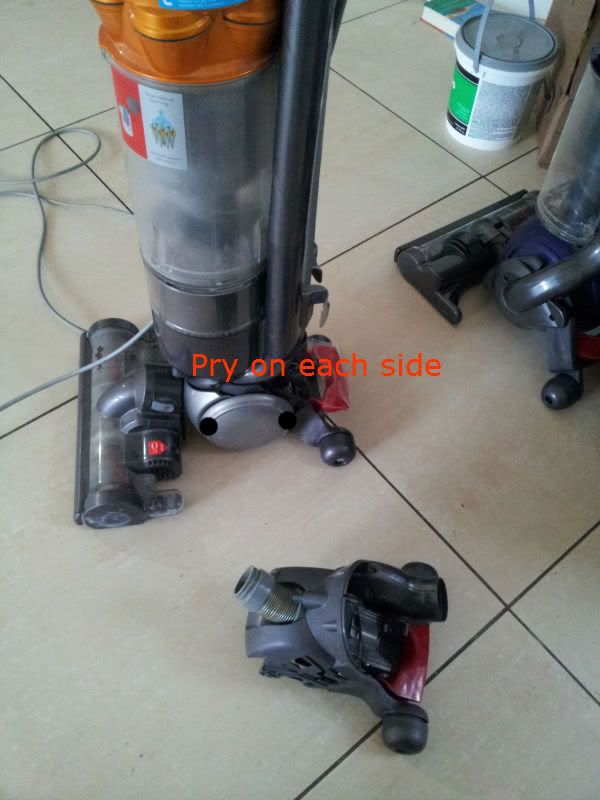 2. Now with the wheel caps removed you can use the T15/T10 to loosen the screw with the black washer behind it, unclip the spring and remove the bracket: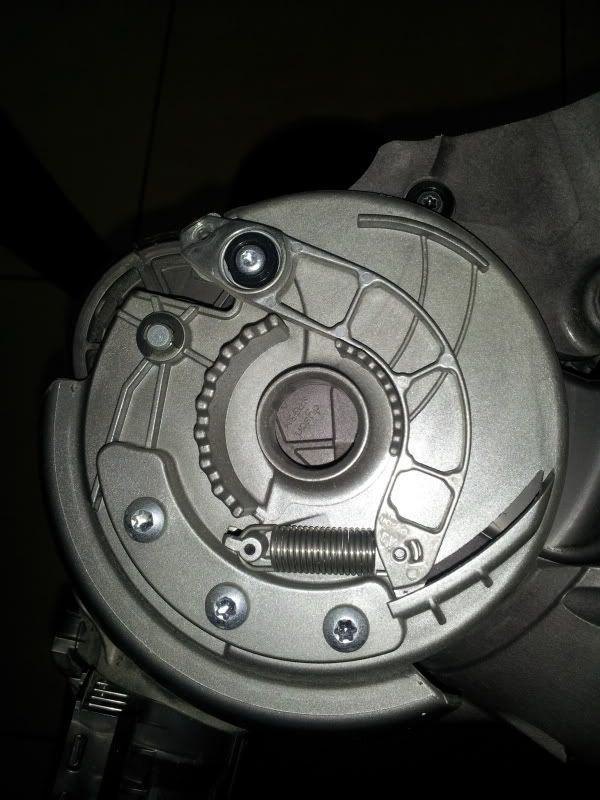 3. Remove the 3 T25 screws and now comes the tricky part of removing the C clip where the rod goes through the wheel barrel; easy way for me is I turn the round part down and then I took the T25 bit and pushed down on the open part while gripping it with my thumb so it doesn't go flying:
Part Number 10 and 23 from diagram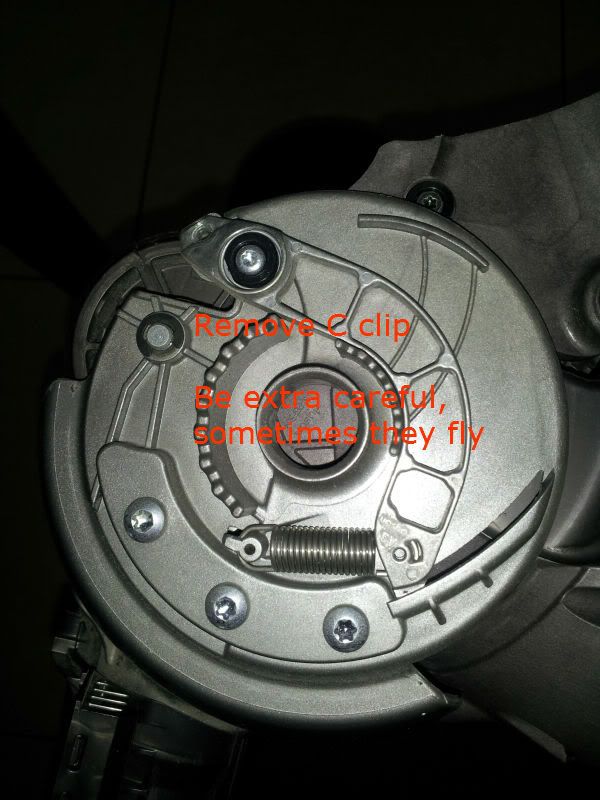 4. Pull the rod that goes through the barrel and now you can pry the yoke assembly up a little and remove the bracket from under the yoke assembly
where the 3 T25 screws went into. BE CAREFUL YOU CAN'T REMOEVE THE YOKE ASSEMBLY YET!!!
5. Before you can remove the yoke assembly you need to remove a microswitch (red wires) and also the wires that go to the floor pickup (black phone cord type wire) connection:
Part Number 18, 19 and 20 from diagram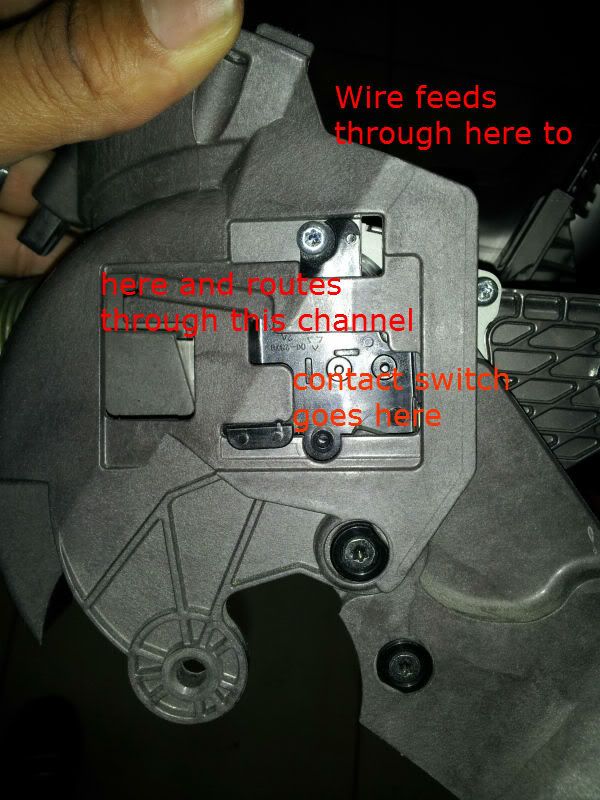 6. To remove the phone cord type wire, unscrew part number 7 and remove part number 6, you'll need to take apart the connector with a flat head screw driver so you can fish it through the yoke assembly. pay attention to where the black and white wires go, I used the lettering on the connector as my guides, yoke assembly is almost ready to come out: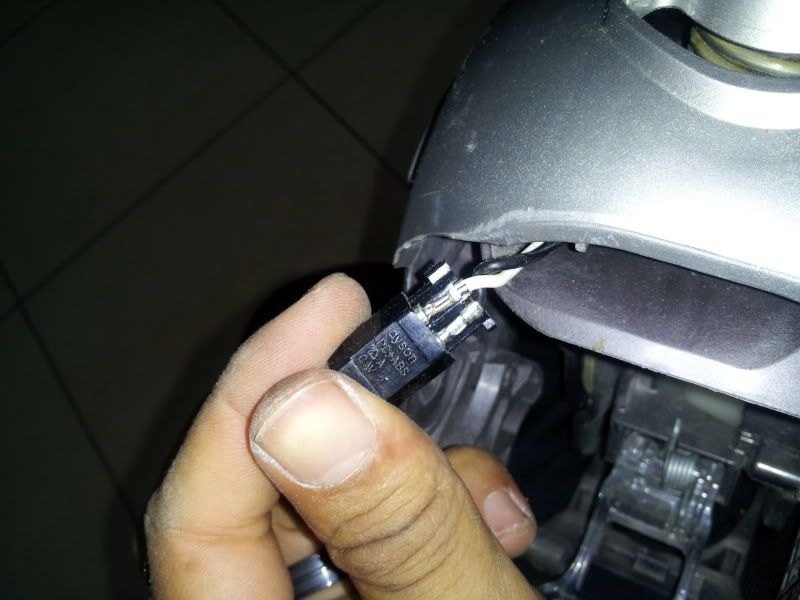 7. User your fingers or take a screw driver and pry at the black seal where the hose goes through the yoke assembly, once the black seal is removed you can pull the hose out. Now you should be able to remove the yoke assembly: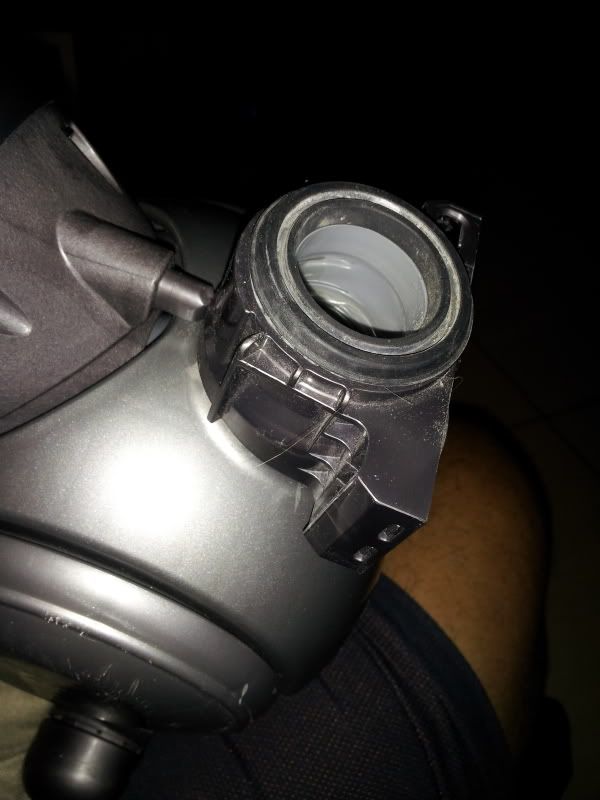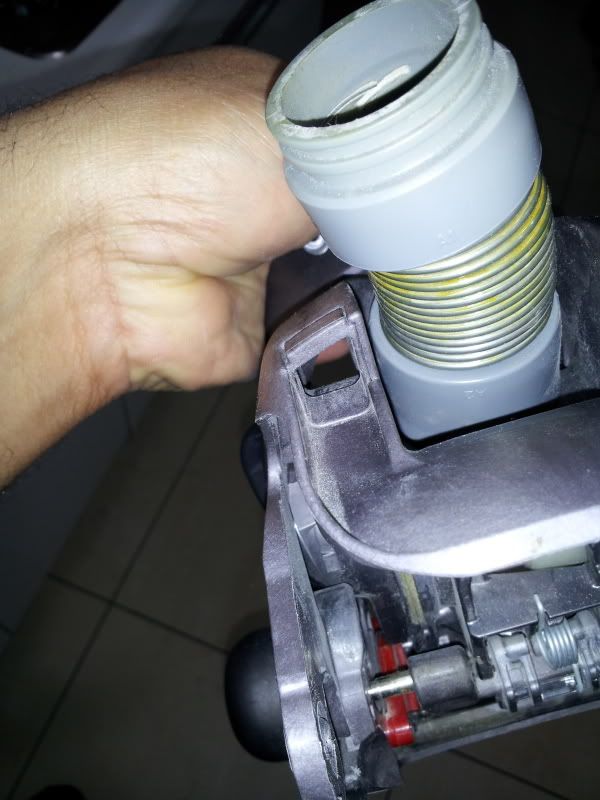 8. With all the wires and yoke assembly out of the way, unscrew the under carriage from the body, 4 screws under my hand and another 2 screws on the back, fish the phone cord type wire through while you pry apart and the under carriage should be in your hands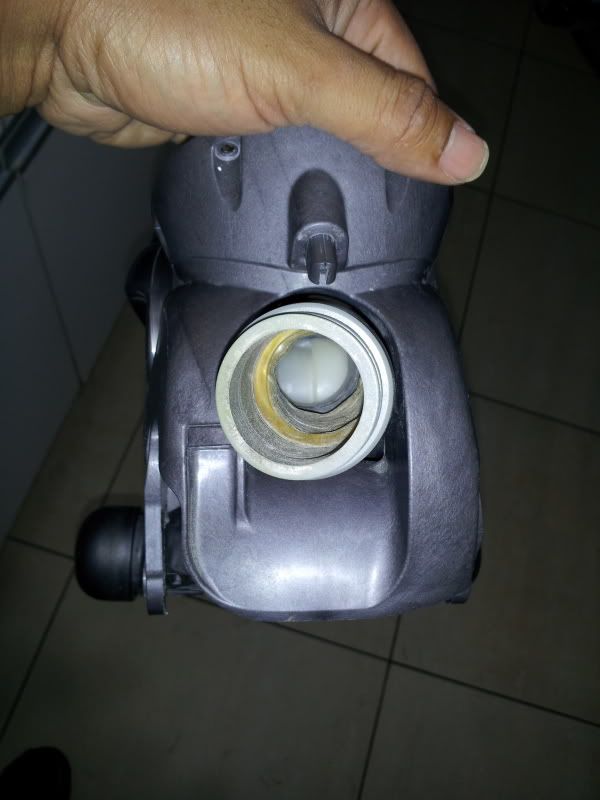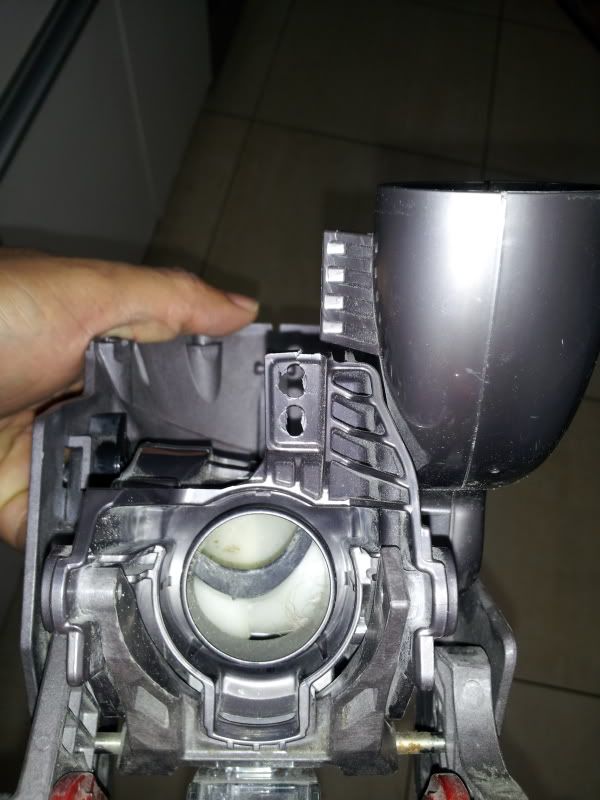 From what I can remember that's about it, I may have missed a few steps in my head seen as I did this write up all from memory. If I did forget anything let me know I'll gladly edit my post.
Also if you leave in the US you can buy the under carriage assembly from here:
http://www.vacuum-direct.com/dyson-dc18 ... riage.aspx